So I went out to do what I wanted to do yesturday … shoot a little bit of BuskerFest, which is a festival in support of Epilepsy Toronto. I'm sure if you Google it, you'll find something about it … 😉 Didn't shoot as much as I hoped …
It was fucking crowded, and there weren't that many exciting things going on …
Still got a few shots that I'm happy about …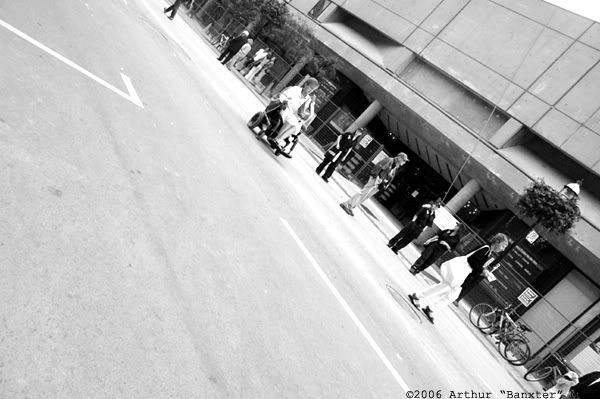 One of the first things I see when we got there …
Taken from the hip … so I guess I'm cowardly, according to some people on RFF from Chris' blog.
I still don't get that. Whatever. Don't really care. I think it's a great technique to learn and use. If you don't agree then don't use it.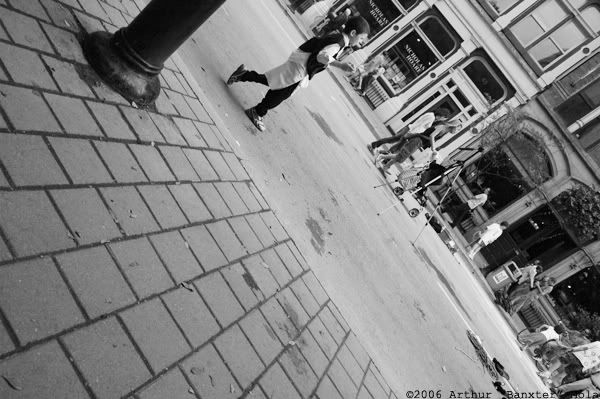 Saw this too … thought it was funny that the little kid was in a waiter's outfit.
I like how these are crooked … done on purpose that way.
And this was also from the hip.
Second thing we saw when we got there was a chalk-painter … there were so fucking many in downtown Toronto during the summer … they're all really good … but they don't look like they're well off.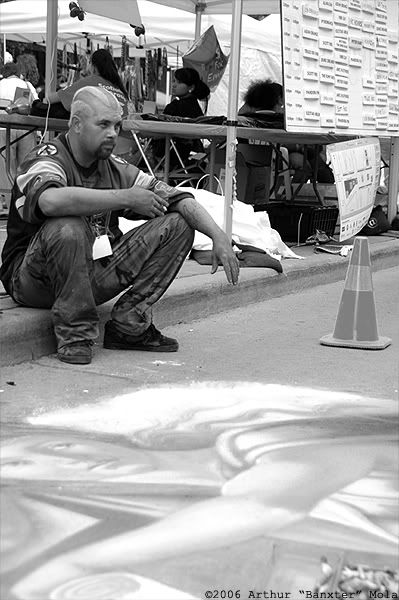 Kinda feel bad for them …
It's a shame that there are starving artists …
Next thing we saw was probably the most interesting …
The last time I saw one of these performers, mimes, actors, whatever, I was in Venice, Italy … beautiful place.
But there are some scary fucking people.
She was one of them … I took a photo of her, and usually these people don't move … that's the whole act.
But she started yelling and cussing the fuck outta me to give her money since I made a photo.
That was weird.
This one from BuskerFest was much nicer. 😉
She'd hold out her hand to people in hopes that they'd kiss it or hold it.
This kid did …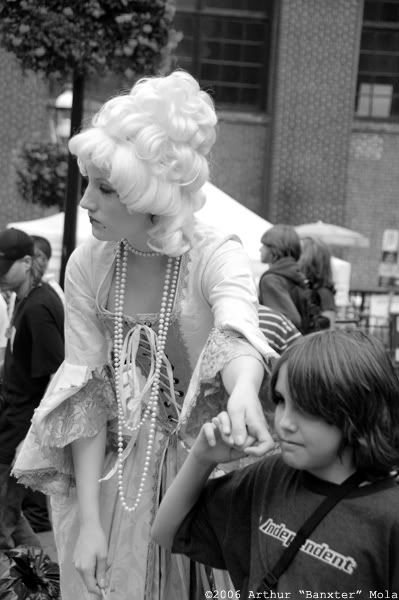 Though, by the look on his face and how awkward he was …
I kinda think he regretted it.
This guy however did not … he stood there with that look on his face as she waited with her hand out …
Thought it was pretty interesting.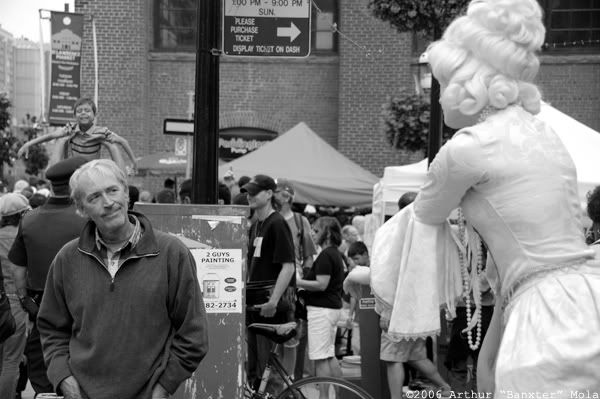 It's times like these when I wish my lens could go wider than f/3.5 … cause I don't really wanna remember the cop and the kid in the air and all the madness behind them … I just want to remember his expression and her hope that maybe he will hold her hand.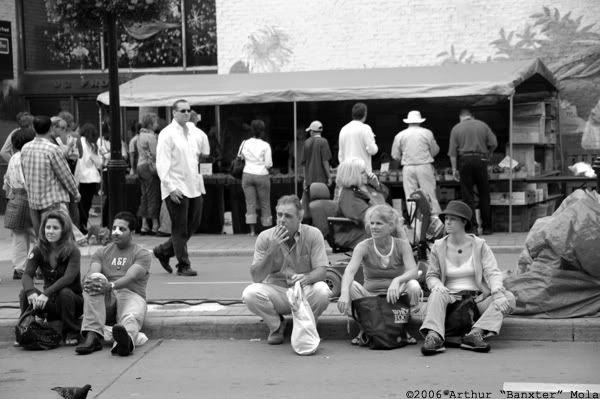 Couple … guy with the broken nose … family of three … all enjoying BuskerFest.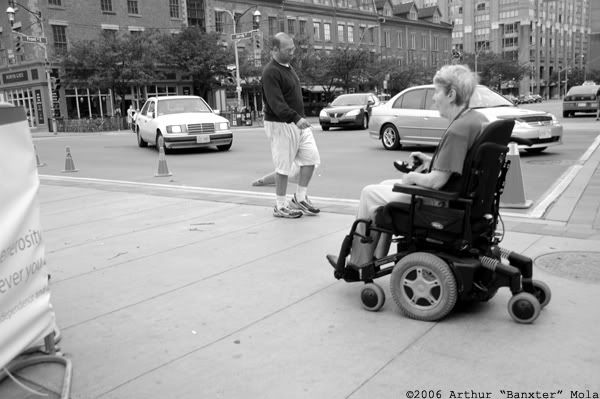 Even those that are perhaps less fortunate than most could enjoy the festival.
Shot those as I was walking away from all the chaos …
I was there for less than 10 minutes … but I made 8 frames which will allow me to remember BuskerFest, as I knew it, forever …
Gotta go … shooting Shakira and Wyclef tomorrow …
…and hopefully finishing that trance song for all you euro-trash fuckers. 😉
Don't take offence … I'm european too. 😉