The last four days have been the most hectic I've had in a while …
I shot Roger Waters on Wednesday night, then Thursday I shot my friend's mom's wedding. Friday I went to the best party I've ever been to (even though I'm not really a party animal) and Saturday I went to another party.
Roger Waters.
Honestly … he still has it.
I was never really a big Pink Floyd fan. I mean, I knew and loved their really big hits … like "Another Brick in the Wall Pt. 2," "Wish You Were Here," "Money," etc … but I was always more into the more modern music scene like Korn and Slipknot.
But fuck.
This guy … as well as his entire stage band …
W-fucking-ow.
The whole concert was a light show …
As well as an amazing musical experience.
But that's a given.
Seems like the light show bit is too.
Sorry Chris by the way. I'll bring a nice 8×10 to school for ya. 😉
I mean … fuck. You'd think that at 60 something … he'd kinda "wear down" …
But no … he still had every bit of energy in him. He even had the typical Pink Floyd flying blown up pig.
Twas fucking cool. Also had a blown up astronaut.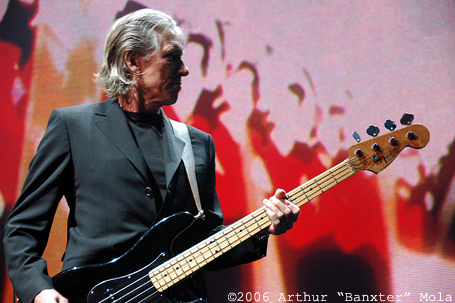 And he cussed Dubya out in one of his songs! "Leaving Beirut" … an amazing song and performed even more amazingly. They had a cartoon drawn … cause it was written about an experience he had in Beirut … meeting with an Arabic family and how nice they were … that was going on at the backdrop, and the words in the cartoon were the lyrics to the song.
A-fucking-mazing.

He played a lot of amazing Floyd songs …
All the ones I knew too. 😉
It was pretty wicked seeing him perform Another Brick in the Wall Pt. 2 … one of my old bands did a cover of that for fun. And my all-time favorite band, Korn, covered it too. And it was really cool to see all the old(er) people singing "Hey, teacher, leave us kids alone."
You could see their "inner-child" as it were.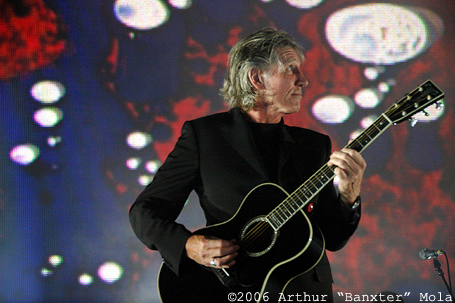 Anyways … the shooting process was pretty standard.
First three songs, no flash, from the pit. Twas good. Standard is good. 😉
I met a really fucking cool photographer … Richard … He had his F5 with him and a roll of black and white.
I thought that was cool.
And a guy from the Toronto Star was there … with whom I shot my first gig with ever … again, my all-time favorite band, Korn! It's funny how the first "big" thing I shot was that of my favorite band.
Oh yeah, there were frequent explosions at the Roger Waters show. 😉
Very fucking cool.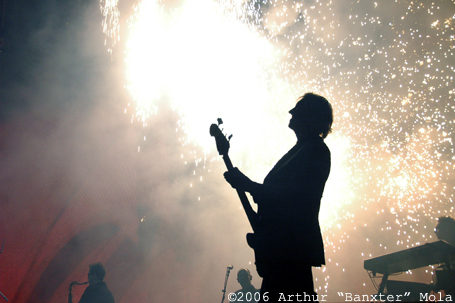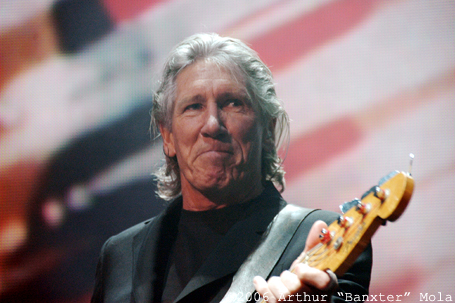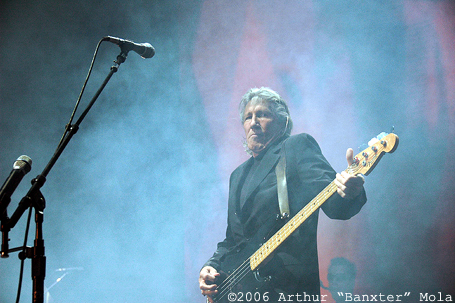 It went very well … I was really happy with the concert.
Not only the "work" part of it …
But the actual concert … was FUCKING amazing.
Better than the Korn one.
That's like a dagger in the heart to say. 😉
Haha just joking.
Anyways, I'm fucking tired … been resizing/editing the wedding photos for the past couple hours …
I'll post some of them another time.
And this post doesn't do justice to the show … it was FUCKING AMAAAAZING.
But I'm wayyy to tired.
So let the photos speak for my absence of words.